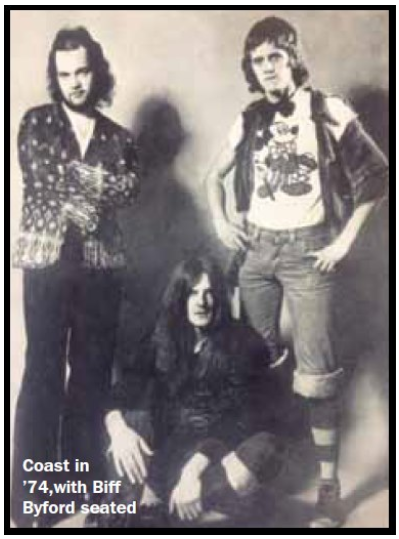 Source: Broadcast Barnsley
Around October 1973, Biff left the Wikinson Band and started COAST late 1973, and they probably played their first concert at November 22 (1973) at the Changes in Barnsley. COAST started as a 4 piece band (late 73 – July 74): Biff Byford (Vocals, Bass), Chris Morris (Guitar), Alan Dodd (Drums), and an unknown other band member.
Biff spotted 'Pagan Chorus' on the bill at Barnsley's Club Baba– possibly  in December 1973 when they appeared twice at the venue. Baba was the prime venue in the town- and very stylish too: it allowed girls in for free, advertising then for men who "wanted to look at the biggest and best choice of birds in Barnsley.  Every week we have approximately 200 by 9pm."  The right choice for the local lads was clear- arrive early to avoid the risk of picking up a "blurred bird" probably inebriated by one of their many spirits promotions. Here Byford had met guitarist Paul Quinn after the latter's band, Pagan Chorus, had played Club Baba in Barnsley in December 73 (the town's premier night spot). Chorus billed themselves as 'cabaret style pop' (whatever that genre entailed) and having heard them Byford suggested to Quinn that they could both do better. He joined COAST. Coast then was Biff Byford (Vocals, Bass), Chris Morris (Guitar), Paul Quinn (Guitar), and Alan Dodd (Drums).

Coast were ambitious and they had a keen eye for self-publicity. On January 30th 1974 the pub venue Changes in Barnsley announced the "return of the sensational Coast." The band appeared again "by popular demand" within a week and played there eight times during that year. They also found slots supporting Cockney Rebel and Be Bop Deluxe at the town's Civic Hall in June, at an outdoor festival in Sheffield's Parson's Cross Park and supporting Be Bop Deluxe again at the Civic in December. Coast played several solo gigs around the town as well. Their live appearances always got good reviews. For example at the Cockney Rebel gig the band were complimented on their vocals- "unusually high quality, smooth and refined, not gritty and tinny." They made a "triumphant return" in front of a "jubilant crowd" at the Barnsley's Centenary Rooms in September, assailing the audience with "a mind blowing barrage of light and sound." (NB The support at this gig was from Trace, whose rhythm guitarist was Tony Whitaker. His younger brother was to play guitar in Nightmare and Trace's first gig at Broadway School's main hall is recalled in my novel Freak or smoothy?
The future looked promising for Coast during 1974. They won the semi-final of the Tetley brewery Sound of the North contest in March and proceeded to the final hopeful of the prize of £600 of equipment and the chance of a recording contract. As it turned out, they came fourth at the final, although Morris won £50 in recognition of his guitar skills. The competition had been good publicity, though, and another feature appeared in the local paper in which the band announced that they were seeking a manager to handle their bookings. They were touring colleges and universities nationally, as well as their 'resident band' status at Changes, and they had a tour of Holland lined up; they needed someone to handle all the admin work. Despite this plea for help, it's obvious that someone in Coast had very good contacts with a local journalist and knew what could make an interesting story which would get coverage.
However, there was a set back. Guitarist Morris left the band in July 74 and a replacement had to be recruited. Later (July 74 – Nov 75), it became a 3 piece band: Biff Byford (Vocals, Bass), Paul Quinn (Guitar), Alan Dodd (Drums). There was even temporary a keyboard player in COAST.
In February 1975 the Barnsley Chronicle reported that Coast had been recording a new cassette of songs at Holy Ground studio in Wakefield (this was owned by Bill Nelson [it is actually owned by Mike Levon and Dave Wood] of Be Bop Deluxe and the band had plainly built upon the friendship forged when they had supported them in Barnsley). To promote this they were issuing badges, t-shirts and posters bearing the logo 'Bap shoo ap', the title of one of their most popular songs. Things did not work out as hoped, however.  By April the newspaper was announcing that a new band called Blenheim had been formed, featuring a former Coast member and three ex-members of Trace.  The result was that Biff and Paul had to spend the next few months auditioning new members.  However by early August they announced the new line up and its first gig at the Victoria Hotel, Cudworth (a former Coast venue).  They promised new songs and revamped oldies.  A further gig at the Centenary Rooms took place on October 3rd.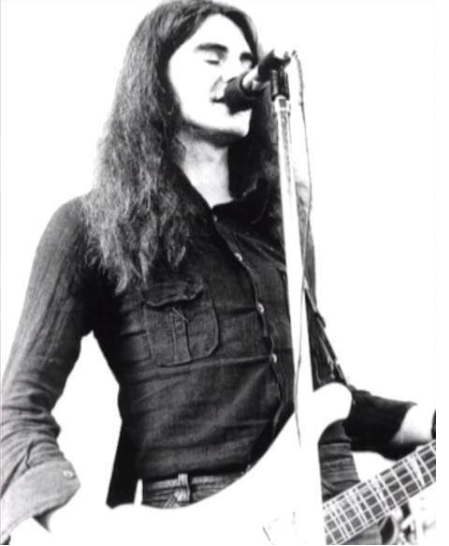 KNOWN AND VERIFIED CONCERTS COAST
Acknowledgement: John Kruse (Barnsley Broadcast) verified these Coast dates with an extensive research based on copies of original newspapers in the British Library
Coast 1973, November 22: Changes, Barnsley, England UK
Venue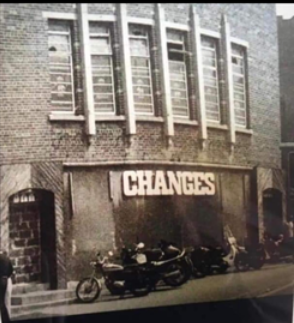 Coast 1973, December 19: Changes, Barnsley, England UK
Coast 1974, Jan 30: Changes, Barnsley, England UK
Venue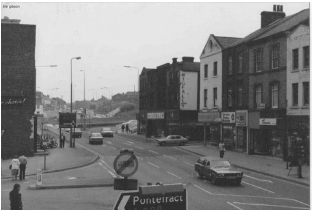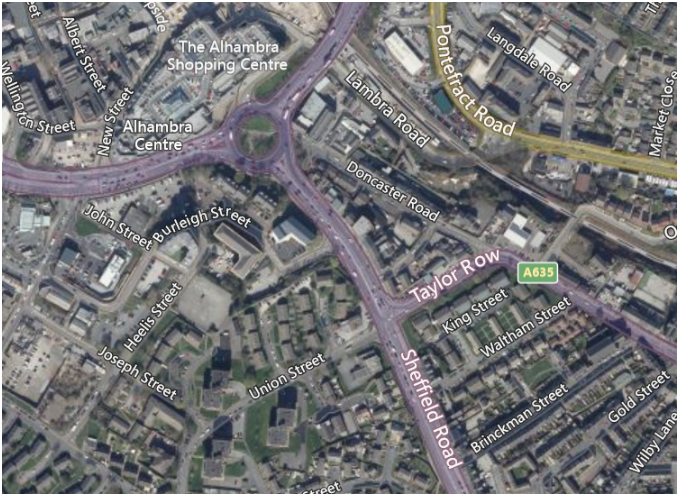 Coast 1974, Feb 6: Changes, Barnsley, England UK
Coast 1974, Feb 21: Changes, Barnsley, England UK
Coast 1974, May 15: Changes, Barnsley, England UK
Coast 1974, Jun 17: Civic Hall, Barnsley, England UK (supporting Cockney Rebel)
Venue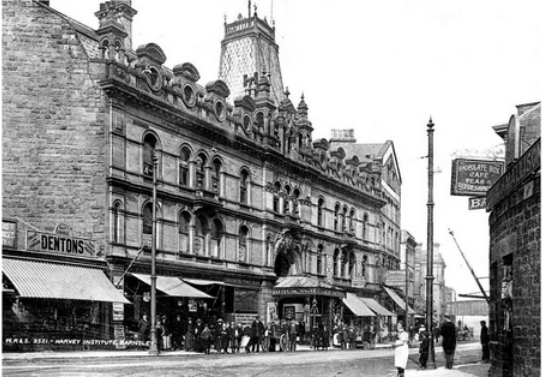 Coast 1974, Jul 12: Parson'd Cross Park, Sheffield, England UK
Venue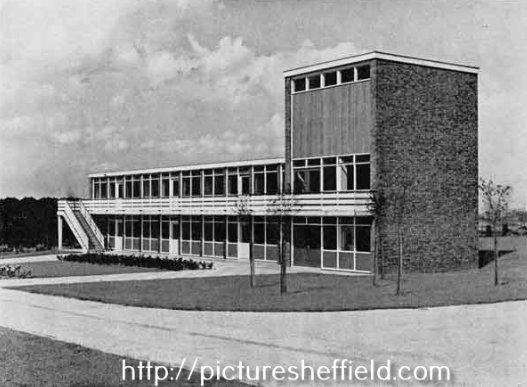 Coast 1974, Jul 17: Changes, Barnsley, England UK
Coast 1974, Jul 24: Changes, Barnsley, England UK
Coast 1974, Aug 24: The Brecknock, London UK

Venue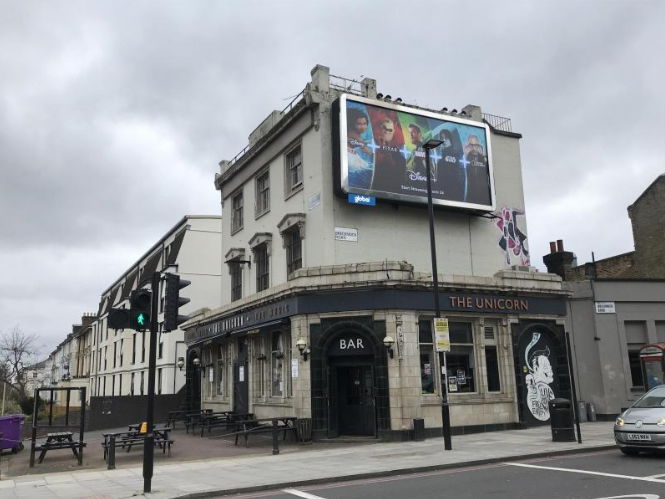 Coast 1974, Sep 20: Centenary Rooms, Barnsley, England UK
Coast 1974, Sep 25: Changes, Barnsley, England UK
Coast 1974, Oct 2: Changes, Barnsley, England UK
Coast 1974, Oct 11: Centenary Rooms, Barnsley, England UK
Coast 1974, Oct 25: The Victoria, Cudworth, England UK
Venue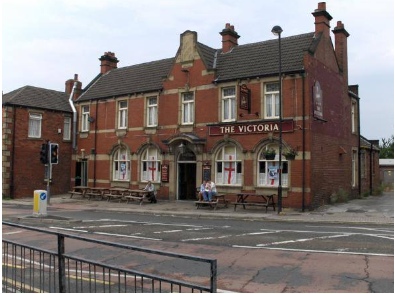 Coast 1974, Dec 1: Civic Hall, Barnsley, England UK (supported Be Bop)
Coast 1975, Aug 8: The Victoria Hotel, Cudworth, England UK (back in action with the new line up)
Venue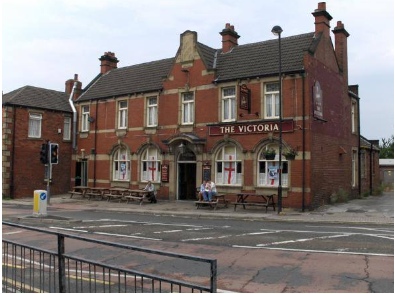 Coast 1975, Sep 26: Centenary Rooms, Barnsley, England UK
Coast 1975, Oct 3: Centenary Rooms, Barnsley, England UK