This page contains an overview of all known bootlegs
If you respect the artist, be careful with buying Bootlegs. It is fun to collect, but in general the artists don't get paid. So respect this and first buy the original released albums and products. These official releases are high quality products and sounds way better than the bootlegs. Mostly Bootlegs are bought by die hard fans which already have all the officially released material. If you love your favorite band, keep this in mind please. Because without loyal fans, there will be no great music produced. I thank you !
Please click in the Table below to get access to the specific page per year !!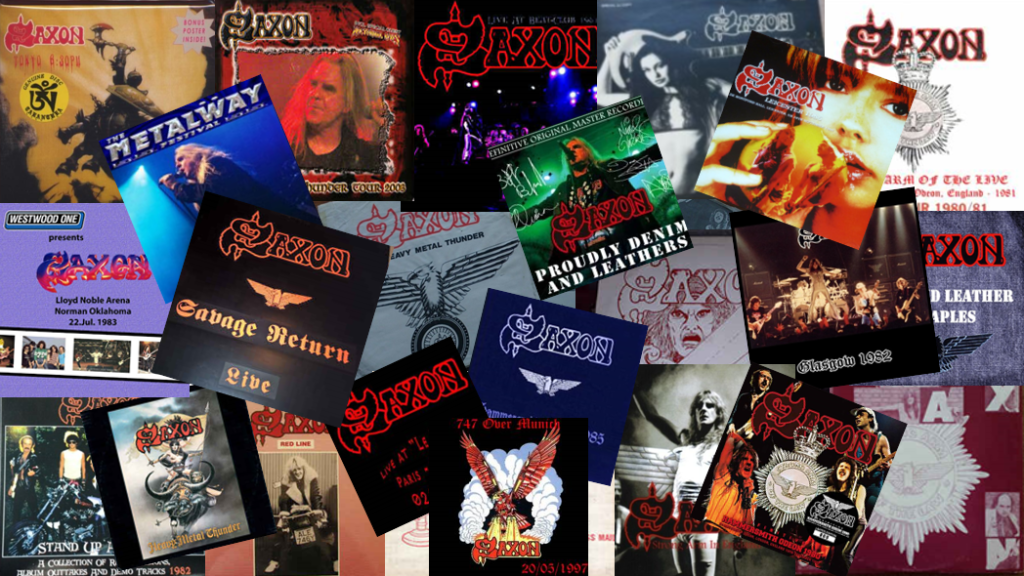 Sources
http://www.chmetal.info/modules/recordings/public/audio.php?band=Saxon
http://www.worzel.f9.co.uk/list-saxon.htm
https://vk.com/@kalistka-my-collection-of-bootlegs-saxon
http://www.osnanet.de/joerg.bocklitz/boots/index.html
1982
| | | | | | | |
| --- | --- | --- | --- | --- | --- | --- |
| Date | Location | Recording | Time | Quality | Bootleg | Official release |
| 1982, Mar 14 | Kiel Auditorium, St. Louise, Mi USA | FM | 42 | A | CD | No |
| 1982, Mar 29: | The Stone San Francisco CA USA | AUD | 58 | 3 | CD | No |
| 1982, April 25 | BBC Live recording session for STUDIO B15 | STUDIO | 15 | A | CD | Yes |
| 1982, May 20 | De Zandkuil Lochem, Netherlands | FM | 28 | A+ | CD | No |
| 1982, May 28 | Westfalenhalle 1 in Dortmund, Germany | TV | 34 | A | VIDEO | No |
| 1982, May 29 | Kickers Stadium, Wurzeburg, Germany | AUD | 51 | 4 | CD | No |
| 1982, Jul 25 | Hackney Wick Stadium, London England | AUD | 64 | C | CD | No |
| 1982, Aug 21 | Monsters Of Rock Donington Park, England | AUD | 54 | B | CD | No |
| 1982, Sep 16 | City Hall, Newcastle, England | AUD | 89 | B | CD | No |
| 1982, Sep 18 | Apollo Theatre Glasgow England | FM | 57 | A+ | CD | No |
| 1982, Oct 9 | Hammersmith Odeon in London, England | AUD | 49 | C | CD | No |
1982 Denim And Leather in ST. Louis (CD)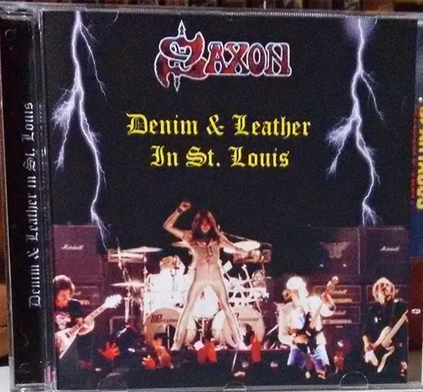 1982 Live In Glasgow (CD)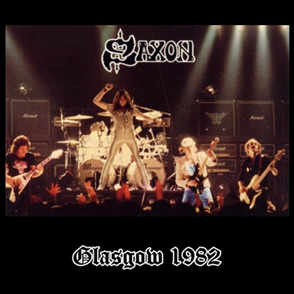 1982 Princess Of The Night Live in Glasgow (LP)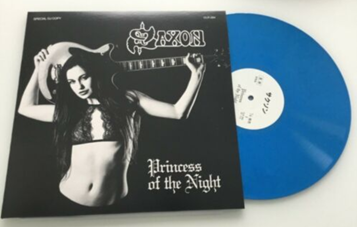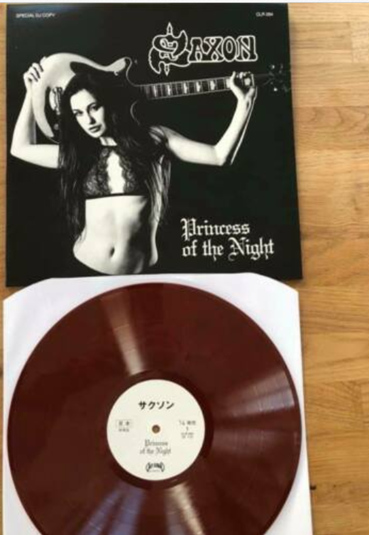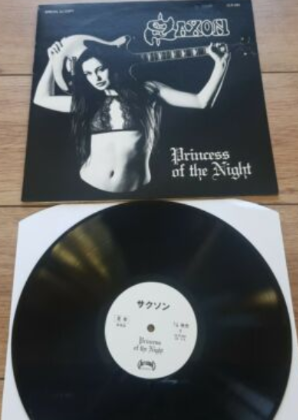 1982 Stand Up And Rock Radio Sessions Outtakes Demos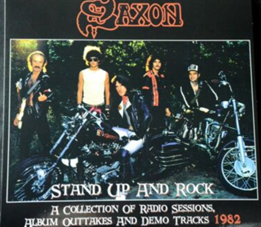 1982 Strong Arm In England (CD)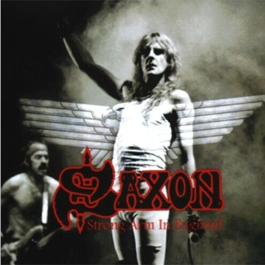 1982 King Biscuit Flower Hour (LP)
1983
| | | | | | | |
| --- | --- | --- | --- | --- | --- | --- |
| Date | Location | Recording | Time | Quality | Bootleg | Official release |
| 1983, Jan 24 | St David's Hall in Cardiff, Wales, UK | AUD | 90 | Good | CD | No |
| 1983, Jan 25 | Royal Concert Hall in Nottingham, England, UK | SBD | 55 | A | Video | Yes |
| 1983, Feb 26 | Johanneshov Isstadion in Stockholm Sweden | AUD | 93 | A | CD | No |
| 1983, Feb 27 | Olympen in Lund, Skåne County, Sweden | AUD | 90 | Good | CD | No |
| 1983, Mar 10 | PalaRuffini in Turin, Piedmont, Italy | AUD | 78 | B | CD | No |
| 1983, Mar 12 | Teatro Palapartenope in Naples, Campania, Italy | AUD | 80 | A | CD | No |
| 1983, Mar 18 | Hala Pionir in Belgrade, Serbia | AUD | 72 | B | CD | No |
| 1983, Mar 23 | Teatro Tenda Lampugnano, Milan, Lombardy, Italy | AUD | 89 | 5 | CD | No |
| 1983, Mar 24 | Palasport in Gorizia, Friuli, Italy | AUD | 89 | A | CD | No |
| 1983, Mar 27 | Palazzo dello Sport in Bologna, Italy | SBD | 82 | A | CD | No |
| 1983, Mar 29 | Cinema Teatro Roma in Genoa, Liguria, Italy | AUD | 92 | 4 | CD | No |
| 1983, Mar 31 | Formigine, Italy | AUD | 78 | 5 | CD | No |
| 1983, Apr 1 | Teatro Tenda in Pisa, Tuscany, Italy | FM | 72 | 3 | CD | No |
| 1983, Apr 4 | Volkshaus in Zurich, Zürich, Switzerland | AUD | 90 | 4 | CD | No |
| 1983, Apr 7 | Palacio de Municipal in Barcelona, Catalonia, Spain | AUD | 85 | Good | CD | No |
| 1983, Apr 8 | Pabellón de la Ciudad Deportiva Real Madrid, Spain | AUD | 79 | 4 | CD | No |
| 1983, Apr 13 | IJsselhallen in Zwolle, Overijssel, Netherlands | AUD | 90 | A | CD | No |
| 1983, Apr 14 | Eltzer Hof in Mainz, Rhineland-Palatinate, Germany | AUD | 88 | 3 | CD | No |
| 1983, May 28 | Queens Hall in Leeds, England, UK | AUD | 95 | Good | CD | No |
| 1983, Jul 3 | Memorial Auditorium in Sacramento, CA, USA | AUD | 36 | Good | CD | No |
| 1983, Jul 9 | Long Beach Arena in Long Beach, CA, USA | AUD | 60 | Ex | CD | No |
| 1983, Jul 12 | Veterans Memorial Coliseum in Phoenix, AZ, USA | AUD | 50 | Good | CD | No |
| 1983, Jul 13 | Tingley Coliseum in Albuquerque, NM, USA | AUD | 51 | A | CD | No |
| 1983, Jul 22 | Lloyd Noble Center in Norman, OK, USA | FM | 45 | 1 | CD | No |
| 1983, Jul 29 | Hirsch Memorial Coliseum in Shreveport, LA, USA | AUD | 58 | 4 | CD | No |
| 1983, Aug 10 | Soldier Field in Chicago, IL, USA | AUD | 66 | 3 | CD | No |
| 1983, Sep 2 | Westfalenhalle in Dortmund, Germany | AUD | 45 | Good | CD | No |
| 1983, Sep 3 | VFR Fusballstadion in Kaiserslautern, Germany | AUD | 50 | Good | CD | No |
| 1983, Sep 4 | Zeppelinfeld in Nuremberg, Bavaria, Germany | AUD | 45 | 4 | CD | No |
1983 Live Oklahoma (CD)
1983 Westwood concert (LP)
1983 Boulogne '83 (CD)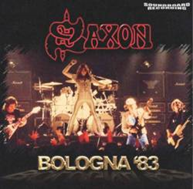 1983 Redline (LP)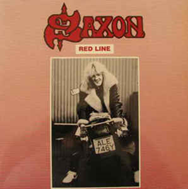 1984 Savage Returns (LP)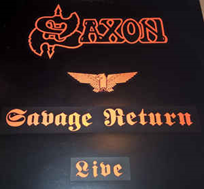 1984
| | | | | | | |
| --- | --- | --- | --- | --- | --- | --- |
| Date | Location | Recording | Time | Quality | Bootleg | Official release |
| 1984, Feb 5 | Odeon, Birmingham | AUD | 100 | Ex- | CD | No |
| 1984, Feb 11 | Apollo Theatre in Glasgow, Scotland, UK | FM | 52 | 2 | LP | No |
| 1984, Feb 12 | Playhouse, Edinburgh | AUD | 90 | Ex- | CD | No |
| 1984, Feb 13 | City Hall, Newcastle | AUD | 95 | ex- | CD | No |
| 1984, Feb 14 | Queens Hall in Leeds, England, UK | SBD | 90 | 4 | CD | No |
| 1984, Feb 16 | Apollo, Manchester | AUD | 101 | Ex- | CD | No |
| 1984, Feb 18 | Colston all, Bristol | AUD | 100 | Gd+ | CD | No |
| 1984, Feb 24 | Hammersmith Odeon in London, England, UK | AUD | 99 | A | CD | No |
| 1984, Feb 25 | Hammersmith Odeon in London, England, UK | AUD | 90 | Ex- | CD | No |
| 1984, Feb 28 | De Vereeniging in Nijmegen, Netherlands | AUD | 98 | A | LP | No |
| 1984, Mar 4 | Hemmerleinhalle, Nunrberg | AUD | 100 | Ex- | CD | No |
| 1984, Mar 5 | Markthalle, Hamburg | AUD | 85 | Ex- | CD | No |
| 1984, Mar 6 | Sage, Copenhagen | AUD | 100 | Ex- | CD | No |
| 1984, Mar 9 | Johanneshov Isstadion in Stockholm, Sweden | AUD | 92 | 4 | CD | No |
| 1984, Mar 10 | Scandinavium in Gothenburg, Västra Götaland County, Sweden | AUD | 90 | B | CD | No |
| 1984, Mar 12 | Eltzer Hof in Mainz, Germany | AUD | 90 | 6 | CD | No |
| 1984, Mar 14 | Le Zénith in Paris, Île-de-France, France | AUD | 99 | 4 | CD | No |
| 1984, Mar 31 | Bronco Bowl in Dallas, TX, USA | AUD | 88 | 4 | CD | No |
| 1984, Apr 3 | City Coliseum in Austin, TX, USA | AUD | 77 | 4 | CD | No |
| 1984, Apr 10 | Tingley Coliseum in Albuquerque, NM, USA | AUD | 65 | 4 | CD | No |
| 1984, Apr 11 | Mesa Amphitheatre in Mesa, AZ, USA | AUD | 81 | B | CD | No |
| 1984, Apr 17 | The Warfield in San Francisco, CA, USA | AUD | ?? | ?? | CD | No |
| 1984, May 8 | Fox Theatre, Detroit | AUD | 45 | Gd+ | CD | No |
| 1984, May 9 | Hara Arena in Dayton, OH, USA | AUD | 11 | B | CD | No |
| 1984, May 11 | Aragon Ballroom in Chicago, IL, USA | AUD | 25 | B | CD | No |
| 1984, May 13 | Roberts Municipal Stadium in Evansville, IN, USA | AUD | ?? | ?? | CD | No |
1984 Westwood One Concert (LP)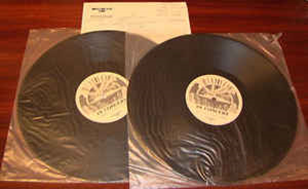 1984 Heavy Metal Thunder (LP)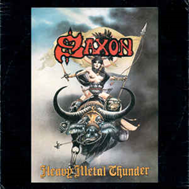 1984 Crusadors Hammersmith Odeon (CD)
Add picture
1985, Leicester (2CD)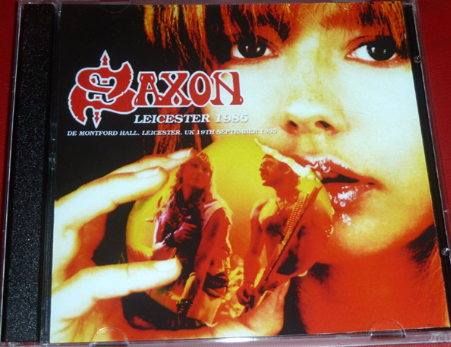 1985 Death Is No Excuse (CD)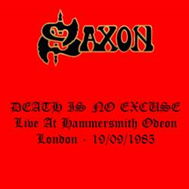 1985 Stockholm (2CD)
1985 Hammersmith Odeon (CD)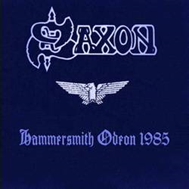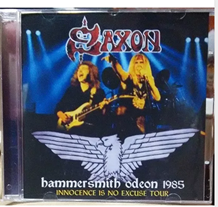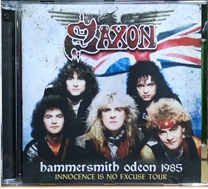 1986 Slay The Nations (CD)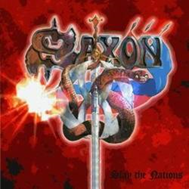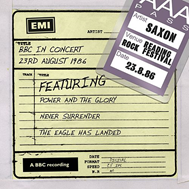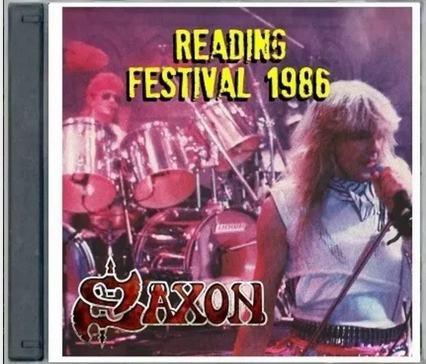 1986 Live At The Zenith (CD)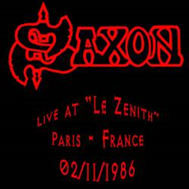 1986 Winning Wheels (CD/DVD)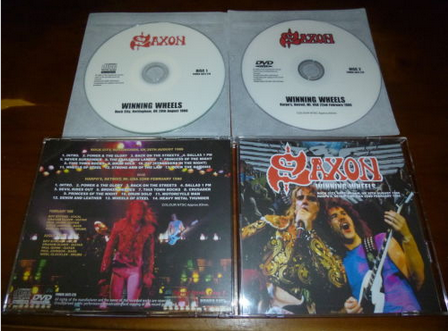 1986 Wild & Innocence (CD)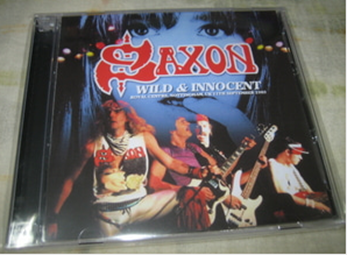 UNKNOWN Militia Guard (CD)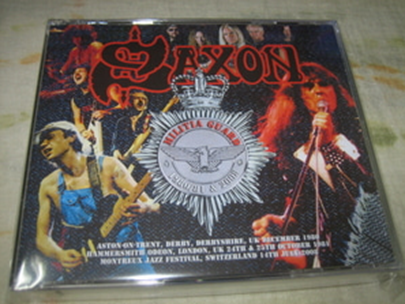 1990 Live Legends (CD)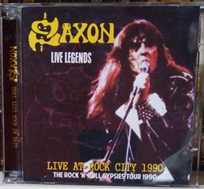 1997 747 Live Over Munich (CD)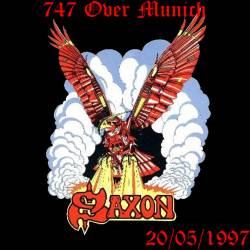 1997 Unleash The Beast Live In Sweden (CD)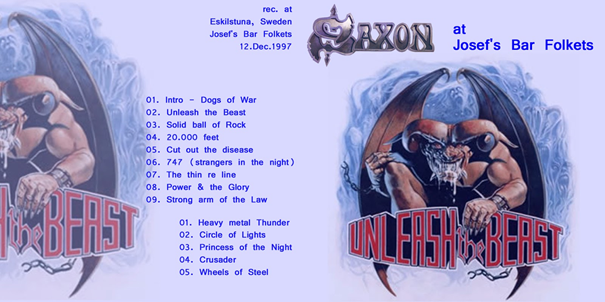 2003 Heavy Metal Thunder, Neu Isenburg Germany (CD)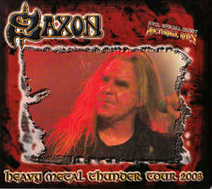 2003 Pratteln Suise (CD)
2005 Metalway (CD)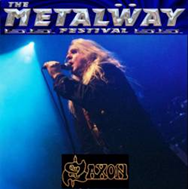 2005 To Augsburg And Back Again (CD)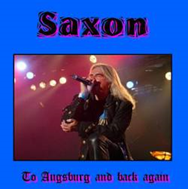 2005 Fulda Germany (CD)
2007 Great White Buffelo (2CD) Stuttgart
2009 Paris Live To Rock (CD)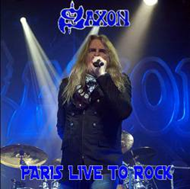 2011 Sweden Rock Festival (CD)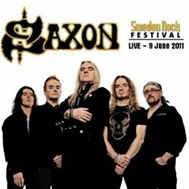 2011 Silk Screen Live in O2 Academy Bournemouth (CD)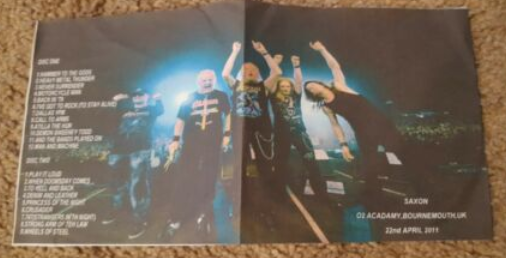 2011 Kawasaki Japan (CD)
2012 Wacken (CD)
2012 Metal Gypsies (CD)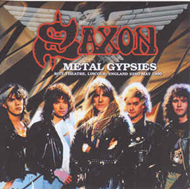 2014 Rock Of Ages Festival (CD)
2014 Munich Germany (CD)
2014 Paris France (CD)
2015 Glasgow (CD)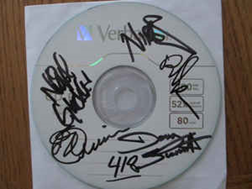 2015 Battalions Of Steel (CD)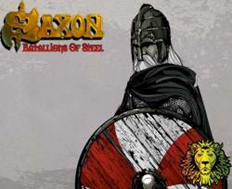 2017 Hell Fest (CD)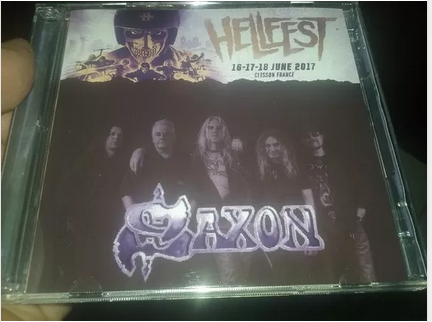 2018 Live In Sao Paulo Brasil (CD)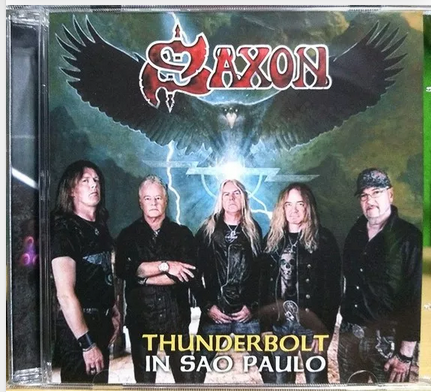 2018 Poughkeepsie (LP)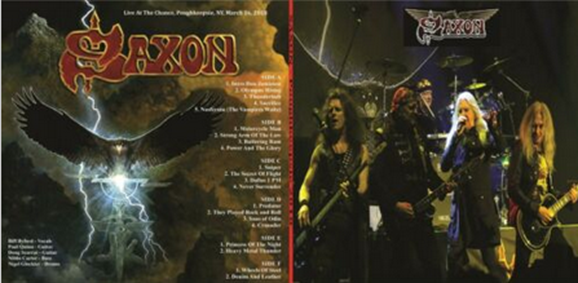 2019 Wacken DVD